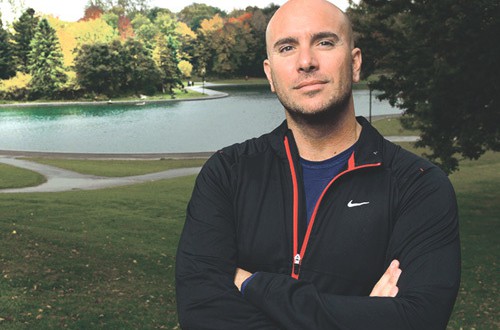 World Climate Ltd and Inerjys announce partnership for upcoming World Climate Summit
November 04, 2015 (Paris & Copenhagen) – World Climate Ltd today announced its partnership With Inerjys, an investment firm that acts in clean energy via growth capital and project finance, for the upcoming World Climate Summit, the original business, finance and government leaders forum during the UNFCCC COP 21.
"We are delighted to announce our partnership with Inerjys for this year's World Climate Summit," says Michael Mathres, Director of World Climate Ltd, organiser of the World Climate Summit. "The work that Inerjys has done since their first participation in the 2011 Summit will inspire our audience with success stories, innovative energy solutions and new business models. We look forward to hearing Stephan Ouaknine's inspiring insights during the Summit."
Registration is open, get your tickets here
Organised by World Climate Ltd, Sustainia, and Image & Stratégie, the World Climate Summit takes place this year on December 6 in Paris, France. World Climate Summit will showcase innovation and initiatives of businesses, financiers, and governments in solving climate change through a variety of panel discussions, workshops, and networking sessions. The Summit will conclude with the prestigious Sustainia Awards ceremony.
We would like to thank our partners for their support. We look forward to a fruitful collaboration of driving solutions and strategies against climate change at the World Climate Summit 2015!
About Inerjys
Inerjys is an investment company that acts in clean energy via growth capital and project finance. This includes renewable and clean power generation, energy storage, transmission and distribution, and smart-grid systems. We also look at other technologies that decrease the cost or improve the performance of clean energy infrastructure on an opportunistic basis.
Our team has a diverse skillset, including investment, utilities, energy and entrepreneurship. We've built great global companies ourselves, and bring that expertise into our investments.
Our goal at Inerjys is to overcome the barriers to entry faced by cleantech companies at the commercial stage. By integrating projects and technologies, we seek to build cleantech companies in a healthier, revenue-oriented way.
About World Climate Ltd
Since 2010, World Climate Ltd has established itself as the foremost international platform on solutions to climate change and accelerating the green economy. It works with governments, financiers, and large corporations in creating growth, innovation and solutions for a low-carbon and resource efficient world. World Climate Ltd is managed by a team of international leaders with more than 50 years of experience combined in developing innovative platforms and strategies in the sustainable space.