PARIS 2015: A HISTORIC GLOBAL OPPORTUNITY
The United Nations Framework Convention on Climate Change (UNFCCC) and the French government devoted their efforts towards securing a legally binding global climate agreement to curb carbon emissions at the Conference of the Parties (COP21) climate change conference in December 2015 in Paris.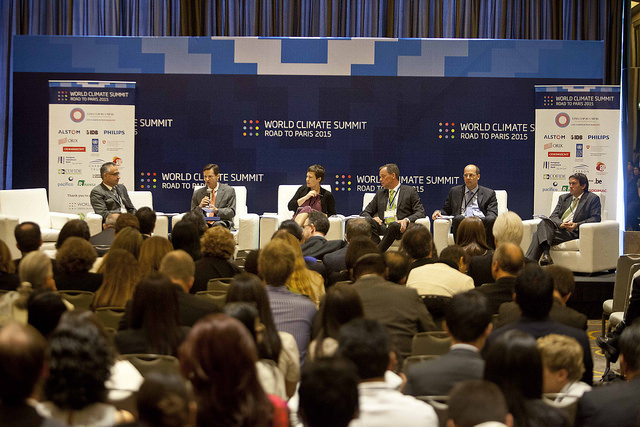 Since 2010, World Climate Summit, organized by World Climate Ltd, has been the original global business, finance, and government leaders forum in parallel to the annual United Nations Climate Change COP. In 2015, World Climate Summit was a joint venture between World Climate Ltd and Sustainia.
The Summit was proud to be supported by three kind of partners:
CORPORATE PARTNERS - companies that want to make a statement and impact at the World Climate Summit.
INSTITUTIONAL PARTNERS - organisations that want to participate in the World Climate Summit and get branding.
MEDIA PARTNERS - media channels from TV, press, and online that want to be associated with a world-class media event.