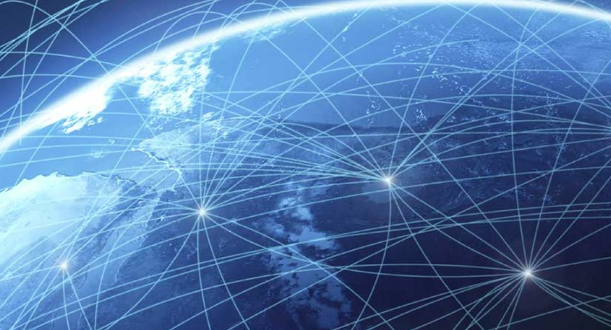 World Climate Summit announces partnerships with State of Green and the Carbon Trust
November 12, 2015 (Paris & Copenhagen) – World Climate Ltd today announced its partnership with State of Green and Carbon Trust, for the upcoming World Climate Summit, the original business, finance and government leaders forum during the UNFCCC COP 21.
"State of Green is happy to be part of the World Climate Summit during COP21. Denmark's focus on green growth remains strong, and the Danish green technologies are at hand to help solve the climate challenge. For us it is important to emphasize that green business is good business, not just for Danish business and industry, but also for Danish society" says Finn Mortensen, Executive Director of the not-for-profit, public-private partnership State of Green.
About State of Green
State of Green is the official green brand for Denmark, which gathers all leading players in Denmark in the fields of energy, climate, water and environment and fosters relations with international stakeholders interested in learning from the Danish experience. State of Green is the gateway to learn more about the ambitious Danish renewable energy plan and the innovative solutions from Danish companies which are essential to make it happen.
Carbon Trust will be leading a breakout session that aims to explain how corporates are developing their strategies to build resilience and succeed in a decarbonizing economy. "We are delighted to partner again with the World Climate Summit at COP on the 6th December, and to set out a roadmap to corporates for how to decarbonise their businesses in the timeframes that we need to follow" said Tom Delay, Chief Executive, The Carbon Trust.
About Carbon Trust
The Carbon Trust is an independent, expert partner of leading organisations around the world, helping them contribute to and benefit from a more sustainable future through carbon reduction, resource efficiency strategies and commercialising low carbon technologies. We have about 170 staff of 30 different nationalities, based in the UK, China, Mexico, Brazil, South Africa and the USA. Our mission is to accelerate the move to a sustainable, low carbon economy. To have real impact we act as a catalyst, making the case for change to businesses, governments and civil society worldwide. By stimulating resource efficient and low carbon action we contribute to green goals, including the lowering of carbon emissions, the development of low carbon businesses, increased energy security and job creation. Our experts, drawn from a range of backgrounds and nationalities, can help organisations tackle climate change by reducing carbon emissions and identifying growth and revenue opportunities through resource reduction initiatives, cost-saving strategies and the adoption of resource-efficient technologies.
Organised by World Climate Ltd, Sustainia, and Image & Stratégie, the World Climate Summit takes place this year on December 6 in Paris, France. World Climate Summit will showcase innovation and initiatives of businesses, financiers, and governments in solving climate change through a variety of panel discussions, workshops, and networking sessions. The Summit will conclude with the prestigious Sustainia Awards ceremony.
About World Climate Ltd
Since 2010, World Climate Ltd has established itself as the foremost international platform on solutions to climate change and accelerating the green economy. It works with governments, financiers, and large corporations in creating growth, innovation and solutions for a low-carbon and resource efficient world. World Climate Ltd is managed by a team of international leaders with more than 50 years of experience combined in developing innovative platforms and strategies in the sustainable space.