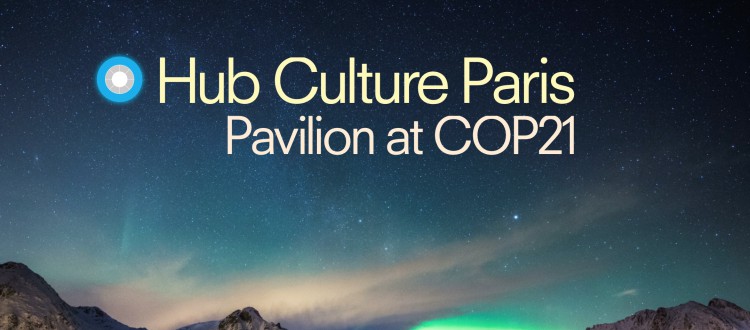 (World Climate Ltd) by Michael Mathres - The Hub Culture Paris Pavilion at COP21 brings together leaders from the global climate community to work on solutions and innovation for a better planet from 28 November – 20 December. For events, activities and access information, see: HubCulture.com/pavilions/paris/
Climate Discussions and Co-Working Space
Presented with XPRIZE Foundation, EIT Climate-KIC, People+Planet Project, Ven and INSPIRELLE, the Pavilion offers special VIP events and workshops, with additional daily activities for startups and innovators looking to participate in climate discussions.
At the Paris Hub a series of invitation-only events will dive deep into issues ranging from refugees to deforestation to carbon finance, with bilateral meeting space and coworking capabilities available during the days.
Pop-Up Fashion & Culinary Experience
Adding a twist in the evenings, rising star chef Freddy Money presents the Kaskäad Kitchen, a pop-up culinary tasting experience by reservation only. Freddy Money's background includes Alain Ducasse at the Dorchester in London and el Bulli, with training at New York's Per Se and Copenhagen's Noma. 
Reservations are being accepted for 10 exclusive nights beginning
December 9th
.
Contemporary art curated along climate-oriented themes and merchandising selections from local fashion designers complete the experience, with Hub Maison and Studio taking center stage in the days leading up to Christmas as COP21 concludes.  Seven startup Parisian designers have also been selected to feature collections at the Pavilion, including Camille Agar, Caroline Robert, Pauline Darris, Sandra Pergue in fashion accessories, perfumer Stéphanie Poulage and jeweller Jeanne-Marie Chan Hedone Romane.For daytime access to the Pavilion or dining reservations, you can email: 
[email protected]